NOT AT YOUR DESK RIGHT NOW?
WE'RE RIGHT THERE FOR YOU
Hypetalk is open to any system that has a minimum amount of browsing capabilities. We offer support for mobile devices, that may access the application by means of web browsers or dedicated HyperTalk mobile applications (Apple® iOS and Android™ platforms).
ATTEND OR START SESSIONS FROM ANYWHERE
  Free to download and join meetings, webinars and classes
  Start a meeting and let others present (Hypertalk subscription is not required)
  Simple and intuitive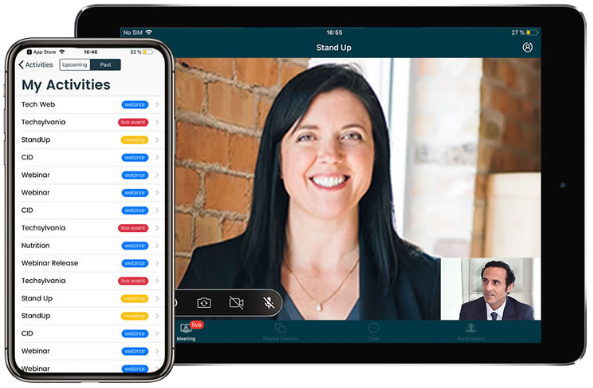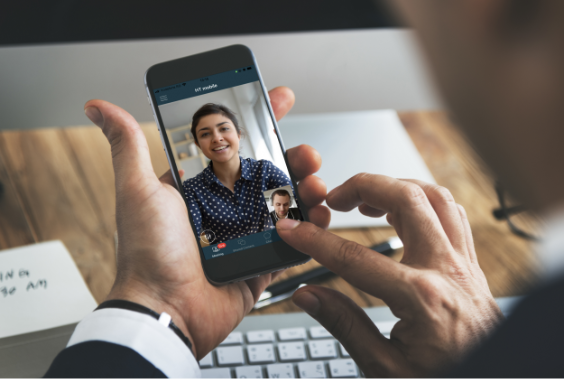 ATTEND A SESSION
Attending a meeting or webinar session from your mobile device is as easy as tapping a link in your invitation – the app will do the rest. The presentation will appear on your screen and audio will go through your headphones.
HOST A SESSION.
MODERATE A SESSION.
Schedule future meetings or launch an instant one. Invitations are as simple as sending an email or text message